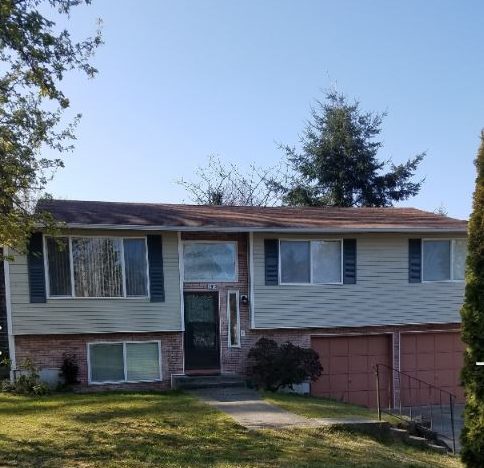 1. People choose to be homeless
It is hard to find and keep a job while experiencing homelessness. How can a person bathe regularly, receive mail, get clean clothes, and feel safe enough to focus on getting a job- rather than daily survival. Besides, many people experiencing homelessness do have jobs but affording rent at their income rate is impossible. Homelessness comes with stigma, which can make it more difficult for people in that situation to be a prioritized candidate. There is also zero evidence that people who are homeless are service resistant. Immediate access to housing and support services is often welcomed and accepted.
Some people may choose to be homeless rather than spending time in a shelter because they do not want to leave their family, pets, or possessions. Plus, people with mental health issues and physical disabilities may not have the capacity to make rational decisions, even when shelters do not screen them out of obtaining services.
Homelessness is also traumatic, and often can retraumatize people who had been traumatized. Some early studies show that experiencing homelessness can permanently affect the brain.
2. There is plenty of housing
available, people become homeless because of decisions they make and often remain homeless because they won't get a job
Shelter beds in major cities are few and far between. Further, wages are stagnant as rents continue to rise. In some places people have to earn two times the minimum wage to afford a two bedroom apartment. However, when folks with lower incomes can afford to pay rent, they often do not have the money saved to pay move-in costs. This can trap people in transitional housing that has time limits or homelessness. Bad credit and eviction records are also barriers to obtaining housing in current times.
3. People who are homeless are violent, dangerous criminals
People experiencing homelessness tend to interact more with law enforcement than the average person. As of People of Color making up 40% of the population of people experiencing homelessness and are three times more likely to experience violence at the hands of the police, the implications are clear. People who are homeless are more likely to be victims of a crime than a person that commits one. However, some people who are homeless break the law because their homelessness is criminalized.
Homelessness is criminalized when governments do not offer services, but instead remove visibly homeless people from shared public spaces. Criminalization occurs when policies, laws, and local ordinances make it difficult (or illegal) for people experiencing homelessnes to engage in normal activities that many people feel safe engaging in. Normal behaviors that are criminalized include sleeping or resting, jaywalking, requesting donations, or just existing (referred to as "loitering"). People have to sit, sleep, and eat, but some folks find issues with that when a person is experiencing homelessness.
4. It is a waste to provide services and housing to people with substance use and mental health issues
The concept of a "deserving poor" goes back to the early 1500s (with the creation of the Elizabethan Poor Laws), and refers to the idea that those who are in need but unable to work due to age, disability, or illness are more deserving of help and services than other people in need. The deserving poor are victims of circumstance or the larger, macro system. The structural determinants of health, that include policy our elected leaders put into place, have formed a broken system that creates inequalities. This broken system, in which people experiencing homelessness are very underrepresented, has made it difficult for people to get and retain housing because the results, or downstream effects, of the structural determinants of health are the social determinants of health. These are the conditions and environments that people live and grow up in, which in turn impacts the long-term outcomes of individuals and communities.
This concept of "deserving" and "undeserving" is rooted in the distinction between agency and structure- is the person's poverty seen as being due to the structures of society, or perceived to be of one's own making? This concept perpetuates the idea that homelessness, mental health issues, drug use and addiction, and disabilities are bad- or even criminal. People who are seen as "undeserving" are often the most vulnerable of people experiencing homelessness. Historically, many categorizations of the deserving poor are based on race.
Housing is a human right, and all people deserve to be treated with dignity and respect. KHOC sees value in all human beings, and does not discriminate because of the circumstances that led to someone experiencing homelessness. Our model takes away barriers to immediate housing and provides long-term housing solutions for our residents.
5. There is nothing I can do about homelessness
KHOC provides many opportunities for people to join our mission to help people experiencing homelessness find and retain permanent supportive shared housing. KHOC gratefully accepts donations from community members and institutions to fund our operations and projects. If you want to get involved, KHOC has house manager positions available for people who want to work with our residents to provide advice and host meetings for residents in a house. KHOC also needs help from landlords in our county to provide homes for us to lease and rent out to our unhoused neighbors.