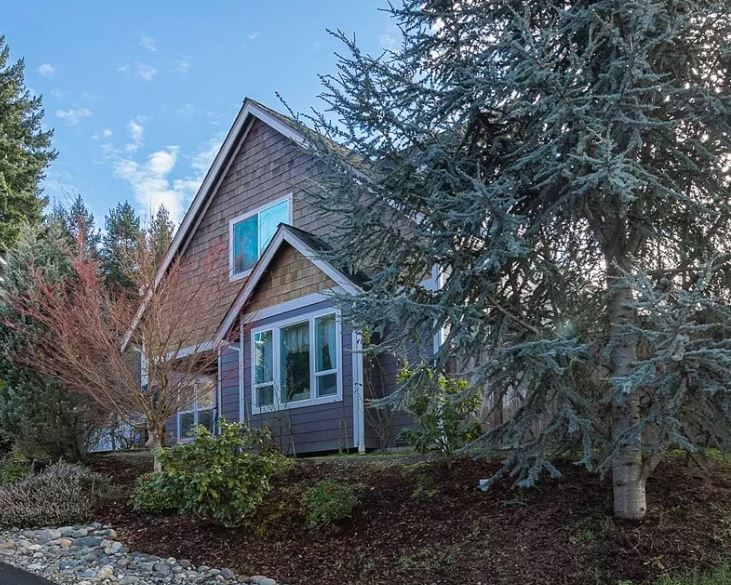 The MISSION of Kitsap Homes of Compassion is to provide safe, affordable, permanent housing through comprehensive support services for those who are homeless or are struggling with housing insecurity.
The VISION of Kitsap Homes of Compassion, in partnership with our community, is a future where everyone in Kitsap County is provided an opportunity for housing and any support services they may require, as a basic human right and are treated with dignity and respect.
The GOAL of Kitsap Homes of Compassion is to provide stable, supportive housing and opportunity for those in difficult circumstances such as poverty, domestic violence, or debilitating physical/mental health issues that resulted in homelessness.
Kitsap Homes of Compassion also advocates for the creation of more affordable housing inventory of all types. It encourages research into creative approaches to find viable, sustainable, healthy, safe, permanent solutions to housing people with lower income. It also encourages research in best practices for independent living for vulnerable populations.
Our Housing Model
How did Kitsap Homes of Compassion (KHOC) develop its model? KHOC believes in evidence-based solutions. Home sharing and Permanent supportive housing (PSH) are not new concepts, and they are encouraged by HUD and other federal, state, and local agencies. But KHOC combines them in a unique way, and as the model continues to evolve, as we are always learning more; KHOC stays up to date with the latest information to best serve our residents. KHOC uses permanent supportive housing (PSH) concepts to create a framework for our housing program (see "Data" tab for more information). PSH is an intervention that combines affordable housing assistance with voluntary support services to address the needs of people experiencing homelessness or housing insecurity. PSH is more cost effective than leaving people without a home. KHOC provides residents with a clean, private room with a locking door.
Being a member of KHOC house means being a part of a household, or family, that is respectful of one another. It means the end of isolation and being a part of a group. It means working together as a team to complete house chores, allowing for smooth operation of a home. Developing improved social skills is key to success in life.
Residents reside in either private or shared rooms, and share common areas of a single family home for an affordable monthly price (including utilities). However, the monthly costs of the program are not covered. We operate at a deficit of $100 per resident each month. Please consider a donation to help us offset our costs.